Arsakeion  or Arsákeio [Arsákio], is the name of a group of co-educational independent schools in Greece, administered by the Philekpedeftiki Etería ("Society of the Friends of Education"), a non-profitable  organization. The Arsakeion comprises six schools, with campuses in Athens (Psychiko, Ekali), Thessaloniki, Patras, Ioannina, and Tirana, Albania with more than 6,000 total students.
"Philekpedeftiki" Society was founded in 1836 by three scholars and many significant persons of the Greek society at the time who aimed at establishing a school where young girls could be educated after the difficult years of the Greek War of Independence (1821).
The school was endowed by the magnate Apostolos Arsakis and was named after him (Arsakeion). Initially it was a girls-only boarding school located at Panepistimiou Street, Athens downtown, purposed to train young female teachers and send them (before 1913) to Greek populations under the Othman Empire, in order to contribute to the survival of the Greek language and culture. Following Arsakis' death, the school was further endowed by Baron Michael Tositsas and his widow, Helen.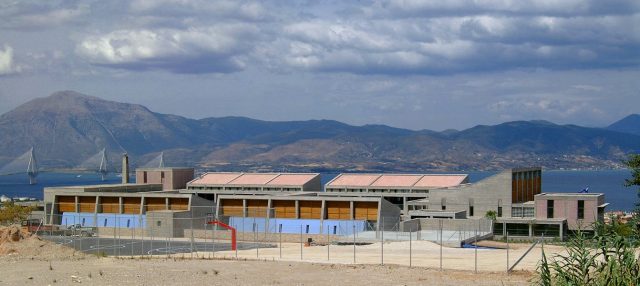 Combining a tradition of educational excellence and high academic standards, the school flourished and created campuses in the city of Patras (1891), in Athens, Psychiko (1933), Thessaloniki (1936) and Athens, a second school in the northern suburbs, Ekali (1972). The schools started enrolling boys in 1982. The original building on Panepistimiou Street now houses the Council of State.
A campus in Tirana, Albania was inaugurated in 1999.
The Arsakeion School of Patras (situated in the area of Platani, Municipality of Patra) is one of the oldest educational foundations in Greece (founded in 1891) and continues to contribute to Greek education successfully and actively.