Georgios Bakalis, Secretary General
(Department of Mechanical Engineering and Aeronautics, University of Patras)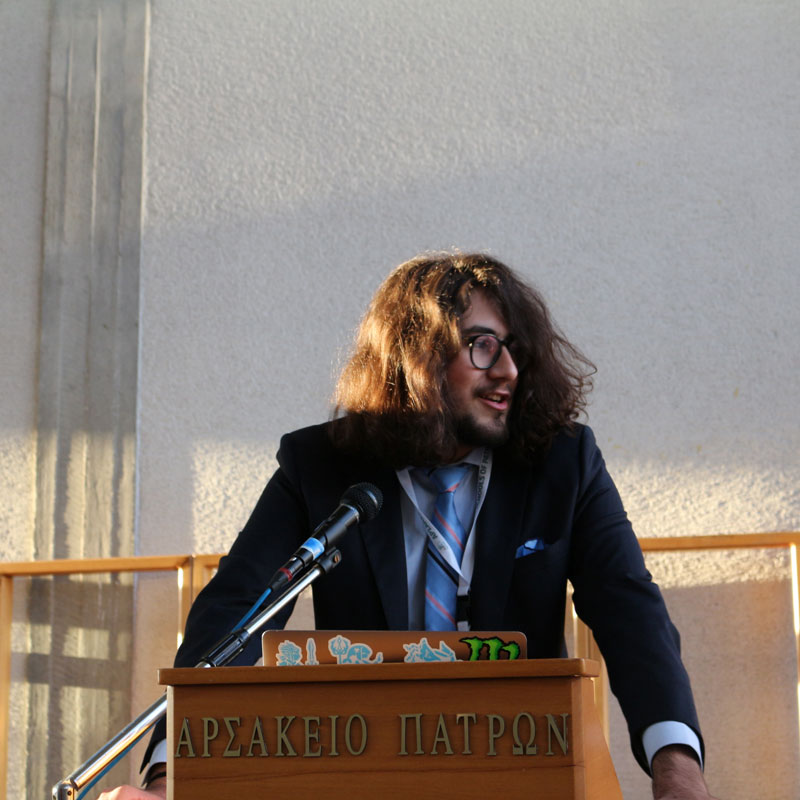 My name is George-Alexander Bakalis. I am 18 years old and a former student of A' Arsakeio Lykeio in Psychiko and I have the honor of serving as the Secretary General of the 9th ATSMUN Conference.
For most of my life, I've held a fascination with the world of politics and how it affects our daily lives, particularly when it comes to issues concerning human and worker's rights.
After five years of being in the MUN world, I've realized that it's not just an educational program. Through it, I've managed to broaden my horizons, become more aware of the issues and policies that impact our world, as well as meet incredible people and make some of my most treasured memories. For me, this is the true goal of MUN; to help its participants become more aware, accepting, and progressive people.
I am beyond excited to serve as your Secretary General this year, and I will stop at nothing to ensure that this year's conference will be unforgettable for us all!
Anastasios Kakias, Deputy Secretary General
(B Arsakeio Lykeio Psychiko)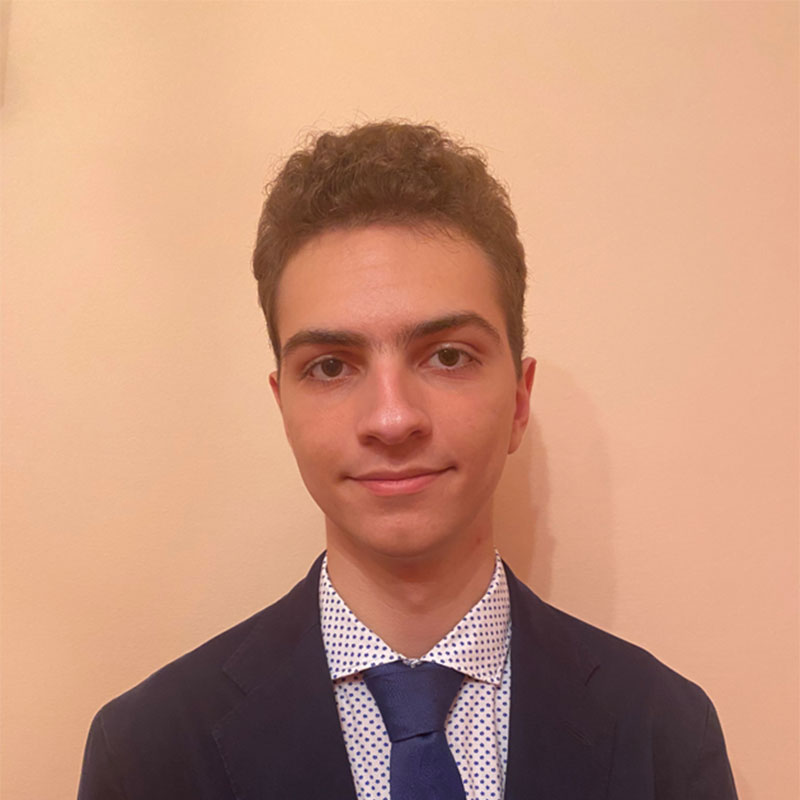 My name is Tasos Kakias and I have the honour of serving as the Deputy Secretary General in the 9th ATSMUN conference. I am a 12th grade student in the 2nd Arsakeio Lykeio of Psychiko.
My aim, academically, is to get a degree in Electrical Engineering and ultimately specialise in Computational Linguistics, combining multiple passions of mine. However I am also interested in being active politically.
I began my MUN journey 3 years ago as a delegate of the Special Political and Decolonisation Committee in the 6th ATSMUN conference. Along the way I have met some incredible people and have had experiences which shaped my life for the better.
This is the environment I am wishing to recreate myself as a final contribution to the MUN world, during my school years at least, as a member of the secretariat in the upcoming conference. I am beyond excited to work with all of you!
Olga-Stefania Maraletou, Deputy Secretary General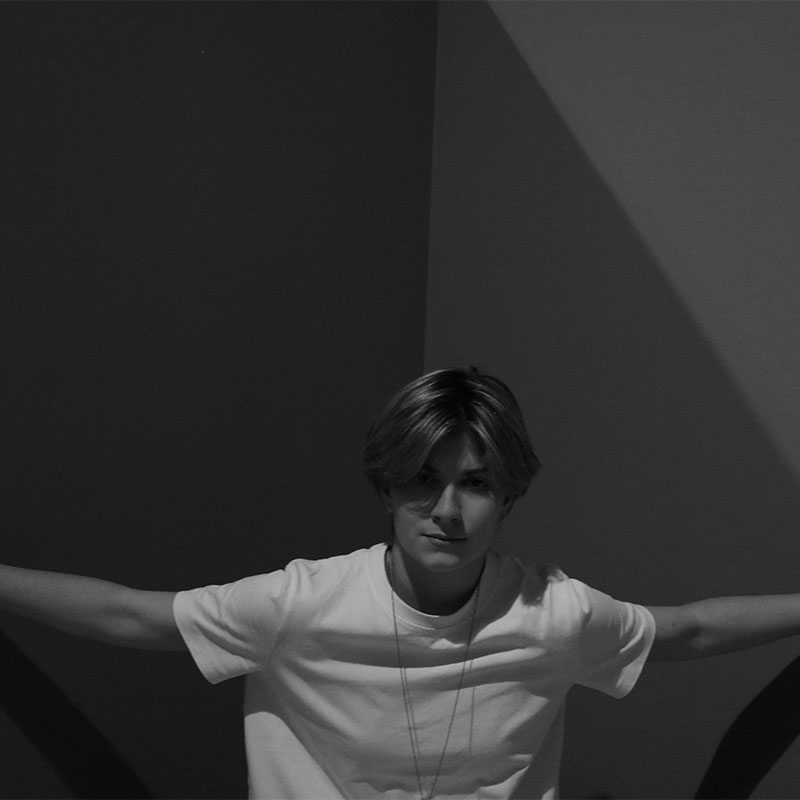 I am Olga Maraletou and I will be serving as the Deputy Secretary General at this year's ATS MUN Conference. I am an undergraduate sophomore at Deree, The American College of Greece, and I am studying Communication and Media.
This is my 9th conference and I have taken part in most of the ATS MUN conferences organised. My experience around MUN events dates back to 2018 and my love for MUNing cannot be condensed in just a few words, it is a whole way of thinking. I hope that I can help make this year's MUN experience a fruitful and valuable memory for all of you. In addition to the above, I would like to wish you all a smooth and thorough preparation and I am very excited to see you all in November in Patras!
Fani Kantzavelos, President of the General Assembly
(HAEF-Psychico College)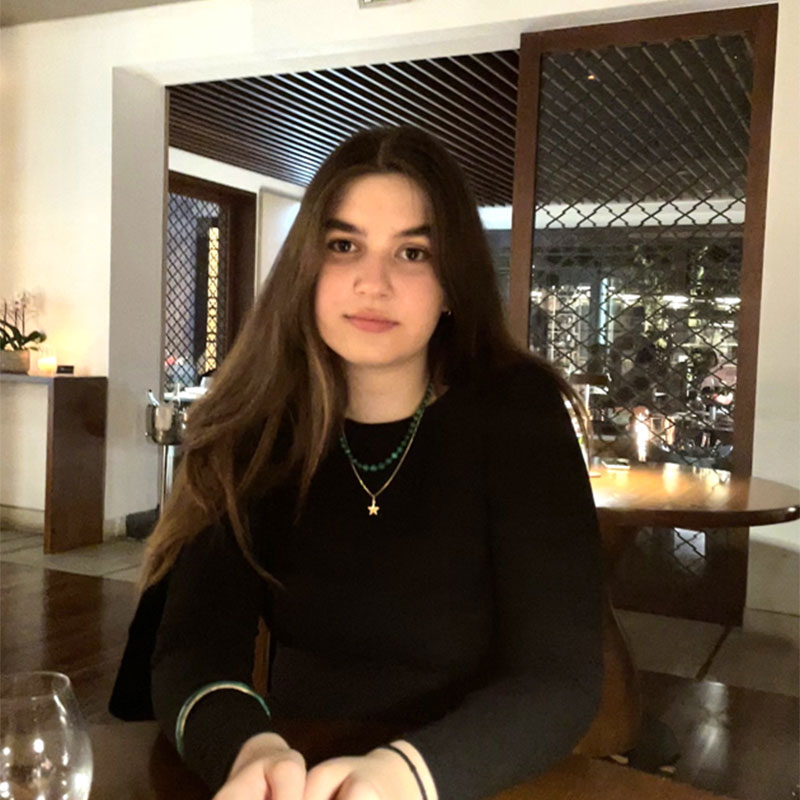 My name is Fani Kantzavelos and I have the honour of serving as the President of the General Assembly in the 9th session of ATSMUN. I am a rising IB2 student at HAEF-Psychico College.
I have been doing MUN years for four years now, and I cannot say I regret a single moment of my journey. ATSMUN is a conference where I experience a lot of my MUN "firsts": my first best delegate award and my first time participating in the ICJ.
My experiences in ATSMUN have thoroughly inspired me to continue and pursue chairing, and now, Secretariat positions. I could not be happier serving in ATSMUN in my last year of MUN.
I am looking forward to meeting you all in November! I hope that alongside the rest of the Secretariat, we will be able to welcome you to the ATSMUN family.
Anastasia Panagiotou, Deputy President of the General Assembly
(Anavryta Model Lyceum)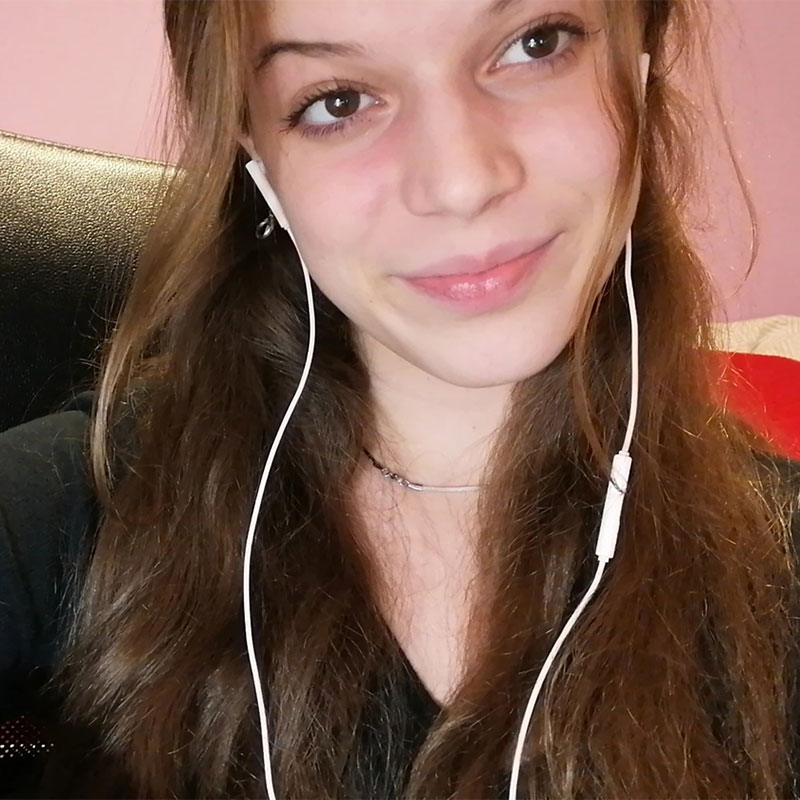 My name is Natasha Panagiotou and I have the utmost honor to serve as a Deputy President of the General Assembly in the 9th session of the ATSMUN. At the time of the conference I will be a student of the 11th grade in Anavryta Model Lyceum.
My MUN journey started back in 2020 and since then MUN has been an integral part of my life. Being part of the Secretariat has been a dream of mine since the first ceremony I ever attended where I was influenced by all the previous MUNers who were in a Secretariat and stood up on the podium and delivered inspiring speeches. After 20 conferences, now I will get the chance to do the same. I hope that ATSMUN will be a fun and impactful experience for all and I wish you all to receive the same excitement from MUN that I have.